OUR MISSION IS TO BOOST YOUR PERFORMANCE!
Would you like to spend less time on tedious manual handling and more time on being strategic and making better evaluations? Would you like a digital tool that will help you be an even better purchaser? We did and that's why we have created ProTendering. Stayed tuned, you will soon have the opportunity to experience a game changing software that will boost your performance.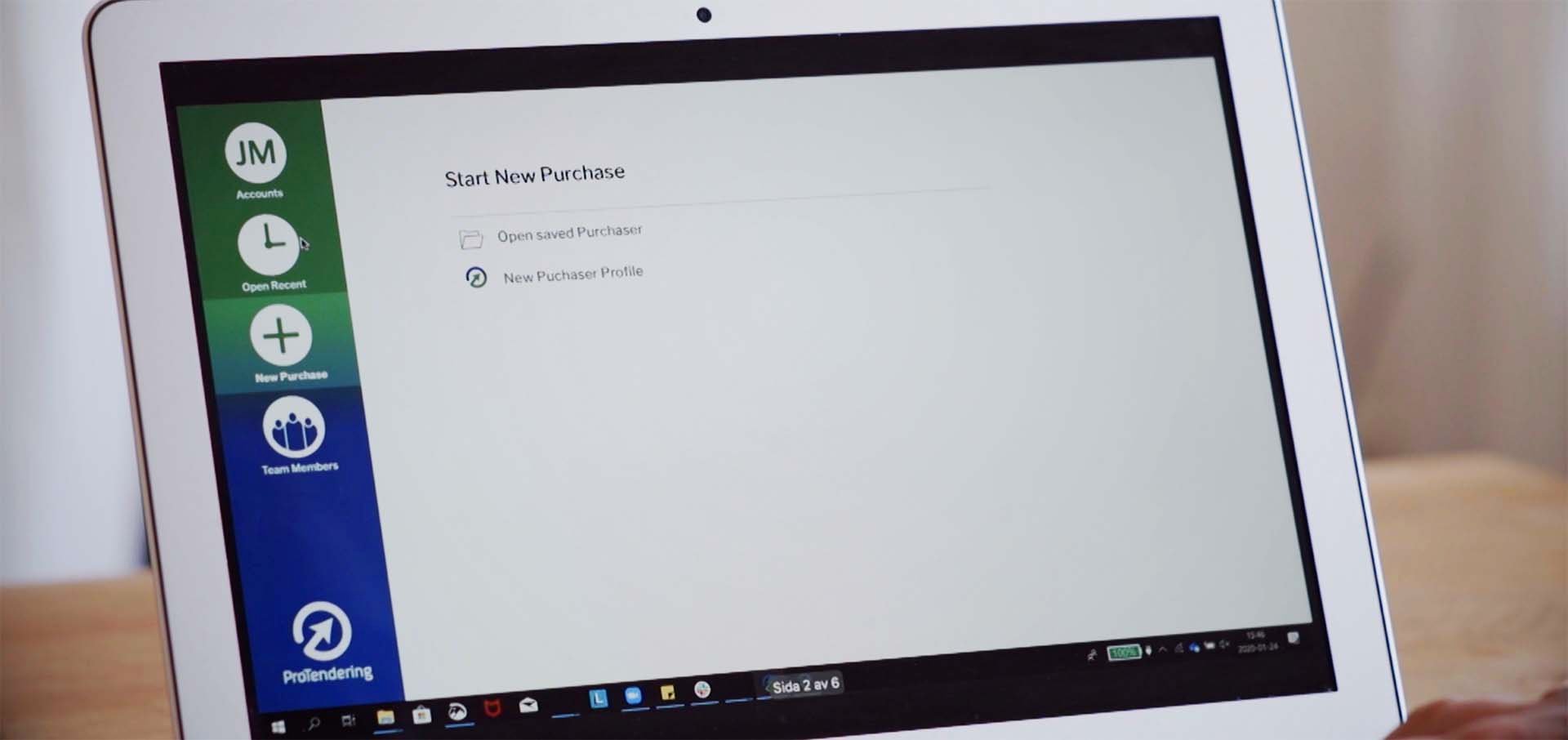 DO YOU TOO RECOGNIZE THESE PROBLEMS?
Tendering is becoming more and more complex. However, digitalization of the procurement process has not developed to match the requirements. Some of the most crucial parts of the process are still
performed manually. For example, reading numerous documents and extracting the demands. Tedious copy/paste before getting to the point where you can start to sort and define. Much time is spent on this, rather than on strategic issues and producing concise/transparent RFQs. Evaluating the performance and quality of the bids also suffers from this.
There is a lack of advanced and modern tools for purchasers. We are developing the software to meet these needs.
THE BITTERNESS OF LOW-QUALITY LASTS LONGER THAN THE SWEETNESS OF LOW PRICE.
The pressure on purchasers is high. Stakeholders often complain that it takes a long time to get what they need. Management wants low costs and reduced expenses. It is easy to start cutting corners and quickly conclude the purchase by only using "shall" demands. This affects the evaluation and, in the end, a heightened risk with quality problems.
Evaluation is no walk in the park, as there may be many hundreds of demands. In order to be able to draw the right conclusions in the end, the procurement process has to be properly structured. Ambitious purchasers have to create their own models and may end up in "Excel Hell". Not all purchasers know how to set up a model of their own and for those who do, it is still very time consuming.
There is simply too much time and effort spent on activities that could be automated and performed with system support. This is where ProTendering comes in.
Our method guarantees quality, certainty and efficiency. It provides you with the tool that will improve your performance and give reliable and transparent results. We help you save time through system support and automation in the initial phase. We provide you with the results in a developed evaluation model. This is achieved through a combination of digitalization and mathematical modelling, based on the knowhow of senior strategic purchasers.
Let us boost your performance.